About Us
Raider Center for Academic Success Scheduler Thank you for visiting us!
Welcome to RCAS Scheduler:
RCAS Scheduler is your one stop shop to request academic assistance. Whether you need help with physics, calculus, chemistry, anatomy & physiology, Java, SolidWorks, or assistance with your writing, we are here to help (we cover almost all freshman and sophomore level courses). Once you fill out your availability and select the course you would like tutoring for, a qualified RCAS tutor will be available to support you. Your tutoring request should take no more than one business day to get scheduled. All tutoring sessions will be held in the RCAS lounge found on the 2nd floor of the library building. Thank you for being proactive in your learning and utilizing RCAS tutoring.
Sincerely,
The RCAS Staff
Development Team
This web application was a project developed in Dr. Hasker's 2015–2016 Software Development Lab by Team Juicy Tutors:
Tony Fay
Austin Hartline
Jordan Longato
Matthew Mahnke
Continued development was done as a project in Dr. Dennis' 2016-2017 Software Development Lab by Team Legendary Thunder Chicken Samurai: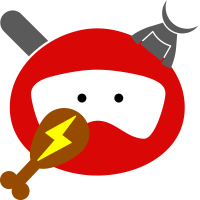 Riley Byrnes
Jacob Gralinski
Aaron Helmers
Josh Peters
This project was picked up in Dr. Hasker's 2019-2020 Software Development Lab by:
William Dennis
Isaiah Zupke
Bailey McDaniel
Angad Singh
Isaac Ballone
This project was picked up and continued in Dr. Yoder's 2021-2022 Software Development Lab by Team
The Knights Who Say NIL:

Austin Boley
Sam Kluck
Patrick Hayes
Ryan Alexander
Courbin Kettenhofen
Current Version
v2.0.5
Contributions
Last Updated: 27 July 2022